This rear window defogger tab repair kit allows anyone to reconnect a detached or broken rear window defogger tab to its grid easily and inexpensively. Specially formulated glue conducts electricity. Lowest Prices for the best tools from Loctite. Loctite Rear Window Defogger - Tab Adhesive - 0.03/0.02-Fl Oz Kit part number LT21351 can be ordered online at etrailer.com or call 800-298-8924 for expert service.
Loctite Rear Window Defogger - Tab Adhesive - 0.03/0.02-Fl Oz Kit
Item # LT21351
Adhesives and Sealants

Repair Kit
Loctite Tools - LT21351
This rear window defogger tab repair kit allows anyone to reconnect a detached or broken rear window defogger tab to its grid easily and inexpensively. Specially formulated glue conducts electricity.
Features:
Anyone can fix a detached rear window defogger tab

Easy-to-use kit simplifies repair
Inexpensive - saves the cost of having a shop perform the repair

Glue is specially formulated to conduct electricity
Instructions included
Made in the USA
Specs:
Quantity: 1.48 mL

0.03 fl oz Adhesive and 0.02 fl oz Activator
Process summary:
Remove wire from tab; then clean tab and attachment area on rear window with rubbing alcohol
Apply activator to tab and attachment area
Allow 5 minutes for activator to cure and then apply glue to attachment area
Push tab onto attachment area, hold in place for 1 minute and then reattach wire
Wait 24 hours before using defogger
Note:
To work best, glue must be applied when temperature is between 50 F and 75 F
Alcohol required to remove old glue
21351 Loctite Rear Window Defogger Tab Adhesive
Customer Reviews
Loctite Rear Window Defogger - Tab Adhesive - 0.03/0.02-Fl Oz Kit - LT21351
Average Customer Rating: 4.1 out of 5 stars (39 Customer Reviews)
This rear window defogger tab repair kit allows anyone to reconnect a detached or broken rear window defogger tab to its grid easily and inexpensively. Specially formulated glue conducts electricity.
- LT21351
by: ACDR5408/19/2013
Used the tab adhesive kit as directed and was very easy to apply. Waited the 24 hours as recommended and was a success. Defogger worked very well with a little dew on the glass this morning. It may take another month or two down here in Louisiana to get a good test on the final result but I have faith all will be well. Thanks to etrailer.com I probably would not have found a DIY product locally. 95941
Comments
Worked well for a while and then suddenly stopped working. Used some leftover grid repair compound to encircle the tab on the glass and has been working fine. Cant explain why it quit. If it quits working again, Ill just use solder.
ACDR54 - 02/17/2015
9583
- LT21351
by: John C. Jorda12/05/2013
This is the second product I purchased to fix my tab which detached from my rear window defroster. The first product, a well known brand, cost three times as much as did not work at all. This product had easy to follow directions, took six minutes to complete and works great. I would highly recommend this for anyone who needs to reattach the rear defroster tab on their vehicle. It was cold when I used this product so I did warm the window with a hair dryer. Product was shipped quickly and received in just a few days. Thank you!! 109178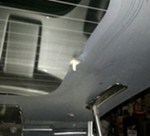 Click to Enlarge
- LT21351
by: Roger S11/04/2014
Product worked great. Ordering was easy. Delivery was fast! Great company to deal with. Will definitely be purchasing from etrailer.com again! 159052
Comments
Still working!
Roger S - 11/04/2015
15784
- LT21351
by: Tyson H.01/16/2014
Great product, easy to use! Make sure you follow the instructions exactly though! I installed during the Winter in about 35 degree temperatures, so I used a hair dryer to heat the contact points and the product before applying. One other thing I ran into, was the defrost tab not sticking to the window surface initially. I realized that my tab was bent slightly, and not making a solid contact. Make sure you clean both surfaces very well with alcohol as directed (I even sanded the tab a bit to get ALL residue off), and if your tab is bent slightly (like mine was), make sure it is completely flat before installing. 113952
- LT21351
by: John H03/17/2014
So far so good still attached to rear window defogger quick shipping and great follow up from etrailer 120956
Comments
Still working
John H - 03/17/2015
10087
- LT21351
by: Eric10/20/2016
Although its a great concept to be able and repair defroster grid lines or re-attach the connector to the grid, it didn't work for my 2002 Tahoe (made the adhesive connection but not the electrical)-and many online forums and my mechanic said the same thing. Basically you usually have to buy a whole new rear glass. I guess this is worth a shot but don't count on it. 309105
- LT21351
by: Paul P.10/27/2014
A little hard to control the packet when dispensing the adhesive, but all in all a good product. Had to redo the repair after the Permatex product I originally used lost electrical continuity. Apparently this adhesive has maintained the conductivity after drying, checked with an ohm meter 24 hours after application and still showing connected circuit. 157983
- LT21351
by: Bob10/25/2015
Product was pretty straight forward to use. Make sure the temperature is appropriate and clean the area and the tab with rubbing alcohol prior to using the product. I just reattached a couple of days ago and it seems to be holding up ok, but the real test will be if it stays connected months from now. 230761
- LT21351
by: Patrick01/20/2014
etrailer.com did a great job all through the buying process! They emailed me every step of the way. I have used them in the past and will continue in the future. I have not had time to use the product yet, but you cannot go wrong with Loctite and etrailer.com had the best price and lowest shipping!! 114236
- LT21351
by: Gordon04/09/2017
Product is exactly as described. And it did a perfect repair to my grid connectors. The company E TRAILER was especially helpfull following the transaction from start to finish. Shipping was very fast. I am very happy with this company. 364836
- LT21351
by: sheila03/19/2013
I just used it last week and it seems to be working great. It was easy to apply but a little tricky to use in the winter. I had to use a lamp to keep the window warm enough. Your company was very easy and helpful to order from. 71592
- LT21351
by: DAVID A.10/09/2014
I RECEIVED THE PRODUCT IN JUST A FEW DAYS AND WAS PLEASED WITH HOW EASY IT WAS TO USE. VERY EASY APPLICATION AND SEEMS TO BE WORKING GREAT! SO GLAD TO HAVE MY REAR DEFOGGER WORKING AGAIN! HIGHLY RECOMMEND THIS PRODUCT! 155346
- LT21351
by: K. Molever05/10/2011
Tab Adhesive Product actually worked, and well, as you only get one try for this. good thing, I work for a sister company of Loctite. And couldn't find this in ANY local parts store. 13184
- LT21351
by: Paul V.12/28/2013
Followed instructions carefully and it did not work. It's garbage! etrailer shipped it quickly and they are great... but this particular product is a waste of time and money. 111375
- LT21351
by: CynthiaD.11/05/2014
So far so good. The product was easy to use and fixed my Rear Defogger. I haven't used the defogger as of yet, but so far the product is holding together. 159555
- LT21351
by: Constantine01/21/2013
I had a problem making it stick. I followed all of the directions. Maybe the tempurture was not right. It was about 46F. Thanks anyhow I just soldered it. 63670
- LT21351
by: Ralph B12/26/2016
This product works great. For the ten dollars and the ten minutes it takes, it is well wiliest it. Very easy to use. Follow instruction on package. 328001
- LT21351
by: t.o.09/16/2013
it certainly bonds the defogger and the terminal. instruction and the components seem better than permanex kit. not to mention cheaper too 100249
- LT21351
by: Tim Brandes12/16/2016
The adhesive adapter works great and it was delivered on time and in great condition! Couldn't have asked for a better experience. 325493
- LT21351
by: Gordon G.04/17/2013
Excellent product from a reliable source. Easy to use and much more inexpensive than a complete replacement. 76490
- LT21351
by: Chris B.11/18/2013
Great product. Price was very reasonable and the time frame from ordering to delivery was A-OK!! Thank you 107772
- LT21351
by: Mark06/04/2015
I not had the opportunity to use the product yet. I hope that everything works out. 200618
- LT21351
by: David M.12/17/2016
a little difficult to get at the contact but worked well with proper peparation 325821
- LT21351
by: Gordon G.10/31/2012
Great product at an excellent price. Easy to use if you follow the instructions. 58451
- LT21351
by: Kimberly S.12/23/2013
Clear instructions, easy to use, so far so good my rear defogger now works! 110911
- LT21351
by: John L01/26/2016
The last 3 packages of these I have ordered from you do not hold. 236281
- LT21351
by: Jerry S.10/24/2016
Worked a couple of times, not very well. Then failed completely. 310062
- LT21351
by: Rob02/28/2017
Does not create a circuit, so defroster still will not work. 346709
- LT21351
by: James S.02/11/2013
Quick delivery and product is what I was looking for. 65795
- LT21351
by: Ed F.11/30/2013
It didn't work. I followed directions to the T 108747
- LT21351
by: Brandon M02/21/2014
Works as advertised. Fast delivery as well 117163
- LT21351
by: T. Carroll12/13/2016
Product delivered on time and intact. 324579
- LT21351
by: Robert02/18/2013
Got it. Worked perfectly. Thanks. 66835
- LT21351
by: Kathy L.11/03/2014
Excellent service. Fast delivery! 159013
- LT21351
by: Terry01/21/2014
Product work as descripbe Thanks 114327
- LT21351
by: Krzysztof01/27/2014
Excellent product 5 star 114940
- LT21351
by: John D.08/10/2013
Great Product 94379
- LT21351
by: WallyB12/16/2016
Excellent 325414
- LT21351
by: ahren c11/18/2013
Good 107721
39
39
Why etrailer.com?
At etrailer.com we guarantee:
Highest quality tools for the best price.
Real product know-how.
We make sure that the products we sell are what we say they are, and that they work the way they are supposed to work. This helps you get the right product the first time.
Every day our teams test, review, assemble and install our products. Our modern installation facilities allow our expert installers and customer service representatives to actually install and use the items we sell, so you can get real advice, from a real person who has the knowledge and expertise needed to solve your problem.
Most detailed, accurate tool information available.
Because we take providing accurate product information seriously, we take our own detailed product photos, demo videos and installation videos, as well as verify measurements, instructions, and vehicle fit information.
Information for this part was:
Installations, made easy.
We love helping people.
We have the most highly trained customer service, hands-on experience, step by step videos and installation instructions. We are prepared to answer any question, give advice, or troubleshoot any problem you come across.
Fast shipping.
Personalized service for life.
We provide one-on-one, personalized service from the ordering process through the life of your product.
Trusted since 1946.
We've been serving customers since our parts store first opened in 1946 and continue to be recognized by our customers, our vendors and third parties for exceptional service.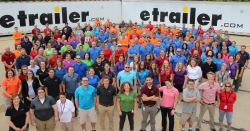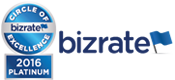 Info for this part was:
At etrailer.com we provide the best information available about the products we sell. We take the quality of our information seriously so that you can get the right part the first time. Let us know if anything is missing or if you have any questions.