2003 Chevy Silverado Brake Pedal Does Not Activate Brake Controller for Trailer Brakes
Question:
I have a 2003 Silverado 2500 HD Diesel that previous owner had fith wheel set-up. I am pulling a boat trailer that I added electric brakes to and used existing Draw tight II conroller. The brakes work if use maual switch on controller, but brake petal does not activate. The indicator light lights if you turn the headlights on, the break switch white wire has 12 volts when hitting break pedal at the break switch but not the brown/red connector at junction box, but has ,1 ohm between there and white break switch end? And there is always power on the blue wire connector.
asked by: Mike
Expert Reply:
It sounds like you have the red wire attached to the illumination circuit of the truck and not to the cold side of the brake switch for a dedicated brake signal. This is why the indicator comes on when you turn on the head lights.

If you are using a plug-in brake controller wiring harness, check the location of the red wire. The red wire should be right next to the blue wire in the end that connects to the vehicle.

If the controller is hardwired to the vehicle, use a circuit tester like # 3808 to test the wires on the brake switch above the brake pedal. You need to attach the red wire to the brake switch wire that shows power ONLY when the brake pedal is pressed and not when the head lights are on.

There should not be power on the blue wire all of the time. Sever the blue wire a few inches back from the controller and test the wire using a circuit tester. It should only show power when you apply the manual override. If it shows power all the time then the controller is bad and it will need to be replaced.

If it works like it should then there is something drawing power further back, most likely a short circuit due to corrosion in the trailer connector(s). Clean out any dirt or corrosion you find. Corrosion can also build up behind the connectors where the wires attach.

You could also have a problem with the brake magnets. Check to make sure the ground wires for the magnets are attached to clean metal surfaces. Check for nicks in the power wires to the magnets. Next visually inspect the magnets and if you see windings coming through the magnets will need to be replaced. To further test the magnets I have included a link to an FAQ article for you.


expert reply by:
Michael H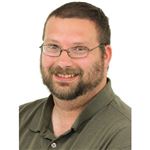 Ask The Experts a Question >>