Snow Tire Chain Recommendations for 2003 Saturn Vue AWD
Question:
Hi, I have a 2003 Saturn Vue V6 AWD model with some 235/70R16 tires. Can I use cable chains Glacier PW1042 or 2029C for very occasional driving on some snow? Thank you!
asked by: Helene
The Glacier Cable Tire Chains you mentioned, part # PW1042 and PW2029C will indeed fit the tire size you mentioned.

These cable chains are a good choice for emergency use. By emergency use, I mean that they are kept in the vehicle in the unlikely event that they should be needed. The PW2029C has more rollers than the PW1042, and would provide more traction. If you decide to use the cables, I would recommend purchasing the rubber adjusters, part # PW99.

If you are going to be deliberately driving into a situation where the chains will be used on a consistent basis, upgrading to a tire chain like the Thule Standard Tire Chains, part # TH01571247 would be a better choice. The Thule chains are certainly more expensive. Chains offer better traction than the cables, and the Manganese Nickel Alloy Steel construction would prove to be much more durable for long term use which is reflected by the 5 year warranty provided with the Thule chains, versus the 90 day warranty on the Glacier Cables.

Before purchasing tire chains, consult your vehicle owners manual. Be sure to follow any advice or prohibitions mentioned regarding tire chain use.

I have provided links to some Tire Chain FAQ articles you might find helpful, as well as a product demonstration video featuring the Thule Standard Tire Chains.

Deciding on which option would work better for you is going to depend on how often the chains will be used.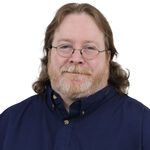 Ask The Experts a Question >>
Products Referenced in This Question
Video/Article/FAQ this Question was Asked From
Article or Video
Featured Help Information
Instructions
Miscellaneous Media