Troubleshooting Magnetic Light Kit for Blinkers Not Working Correctly
Question:
Just bought some magnetic tow lights and when we plugged them up into the existing connector just the lights were dim and only worked for break and flashers. Are some of these lights only supposed to work as flashers and not turn lights too?
asked by: Cb
I would check the connector of your tow vehicle and test it for voltage with a circuit tester like our # PTW2993. A magnetic towing light kit like the Optronics Tow Bar Lights # TL21RK that you referenced should be able to provide any and all tail light functions when installed correctly.

It sounds like the problem is in the trailer connector of your tow vehicle. Using the # 3808 you should test for voltage on the 4-way on all of the circuits to make sure that your vehicle is wire correctly. I attached an FAQ article on trailer wiring that you should find informative.

Basically, you will test for voltage on the blinker/stop light circuits for intermittent voltage when the respectful blinker is applied. If you find that you are not getting the correct voltage when the blinkers are applied you will know the problem is in the tow vehicle wiring and it should be inspected and fixed as needed.
expert reply by:
Jameson C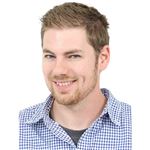 Ask The Experts a Question >>