Weight Distribution System Recommendation, 2007 Keystone Springdale 189FL and 2006 Toyota Sequoia
Question:
Whats the proper Weight Distribution System for 2006 Toyota Sequoia and 2007 Keystone Springdale 189 23ft Travel Trailer? Trunnion or round bar?
asked by: Chris S
Expert Reply:
According to the research I did, the 2007 Keystone Springdale 189FL had a dry weight of 4,185 pounds, a carrying capacity of 1,770 pounds, and a tongue weight of 455 pounds. If the trailer were loaded to capacity, it would weigh in at about 6,000 pounds. Since tongue weight should be between 10 and 15 percent of the gross trailer weight, that would put the tongue weight at a range of 600 to 900 pounds.

When choosing a weight distribution system, you will want one that has a tongue weight capacity range that encompasses the trailer tongue weight, loaded and ready to tow. Since Keystone lists the tongue weight as 455, I recommend a system with a range of 400 to 800 pounds like Strait-Line Weight Distribution System w Sway Control, # RP66087.

The round bars have more than enough capacity for your trailer (trunnion bars are usually better for more heavy duty applications and cost a bit more) and this system comes with the required adjustable shank and dual-cam sway control. Dual-cam sway control is a pro-active system that stops trailer sway before it starts. All you will need is a properly sized ball like # 19286 (2-5/16 inch diameter) or # A-90 (2 inch diameter). I have included a link to the installation details for this system and a link to our FAQ article on weight distribution and sway control.
expert reply by:
Michael H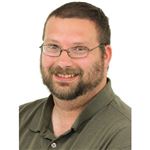 Ask The Experts a Question >>