Using a Multimeter to Troubleshoot Electric Drum Trailer Brake Magnets
Question:
does the magnets work off voltage or amperage i have newbrakes and drums and they still do not work right. i installed heavy wire but still no better .I am getting 11 volts at the magnets but it will not lock up the wheels going forward but will lock going in reverse
asked by: dale b
Expert Reply:
I would check the magnets for wear before going on to test them with a meter. If the magnets show abnormal wear or if you can see the windings beginning to show through the friction surface of the magnet then they will need to be replaced.

To further test your magnets, first make sure the trailer is not connected when performing this test. If the trailer is connected, you run the risk of shorting out the brake controller or various other electrical components.

I attached an FAQ article on how to test brake magnets for you to check out also.

To test the brake magnets with an ammeter, like our part # BTMT15, connect the ammeter between the positive battery terminal of a separate battery and one of the magnet wires. Then, connect the other magnet wire to the negative battery terminal. Check the amperage, if the amperage is greater than the specified amount in the chart below, replace the magnet. If the reading is less than the specified amount, then the leads are bad and the magnet should be replaced.

Electromagnet Specifications:

7 inch Diameter Brake Drum:
Max Amps at 9-10.5 Volts
2 Brakes 4.7-5.6
4 Brakes 9.5-11
6 Brakes 14.3-16

Max Amps at 12-13 Volts
2 Brakes 6.3-6.8
4 Brakes 12.6-13.7
6 Brakes 19.0-20.6

10 and 12 Inch Brake Drums
Max Amps at 9-10.5 Volts
2 Brakes 5.6-6.6
4 Brakes 11.3-13.3
6 Brakes 17.0-20.0

Max Amps at 12-13 Volts
2 Brakes 7.5-8.2
4 Brakes 15.0-16.3
6 Brakes 22.6-24.5

Next, disconnect the negative wire from the brake magnet wire and connect the negative post of the battery to the base, housing, of the brake magnet. If there is any amperage, the magnet is shorted and will need to be replaced.

Finally, using an ohmmeter, check the resistance between the brake magnet wires. If the resistance is not within the specified range below, the magnet will need to be replaced.

7 inch brake magnet resistance should be 3.8-4.0 Ohms
10 and 12 inch brake magnets resistance should be 3.2-3.5 Ohms

If you are using the Hopkins Brake Controller, # HM47294, that you have referenced, I recommend resetting it (as if installing it for the first time). Check the OPERATING / SETTING YOUR CONTROLLER and TESTING / ADJUSTING THE BRAKING RESPONSE sections of the instructions linked below.
expert reply by:
Michael H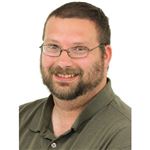 Ask The Experts a Question >>