Does a Trailer Hitch Extender Reduce the Gross Trailer Weight Capacity or Just the Tongue Weight
Question:
Hello - I have a F-250 with a Lance Truck Camper 2,600 lbs. that does not extend past my rear bumper. My question is when I hook up the Wells Cargo 12 ft. low profile enclosed trailer with a 12 inch extension so I can open my door on the camper, the trailer is 1800 to 2000 lbs. empty. Does the extension reduce the weight 10,000 lbs. to 3,500 lbs for the trailer. Truck hitch with extension plus 10,000 ball assembly is all rated for 10,000 lbs. Inside the trailer and the rack up top on trailer I have roughly 2,500 lbs. The rack on top of the trailer is built so the weight is on the aft of the trailer. Thanks
asked by: Richard A
The use of a hitch extender reduces the tongue weight capacity of the trailer hitch by 50 percent. So if the trailer hitch is rated for 1,000 pounds tongue weight it would be reduced to just 500 pounds tongue weight capacity when using an extension. It doesn't reduce the gross trailer weight capacity, only the tongue weight. Some extenders also have the additional restriction of flat towing only (towing a vehicle with all 4 wheels down) and cannot be used with trailers.

Since the use of an extension will reduce the tongue weight capacity of the trailer hitch I recommend going with a longer ball mount to get some additional clearance. We have # 80232 which is 16 inches from the center of the hitch pin hole to the center of the ball hole. It is rated for 6,000 pounds gross trailer weight and 600 pounds tongue weight. It has a 3/4 inch rise or 2 inch drop.

Or another option is to use an extender such as # MT70069 provided the reduced tongue weight capacity is still high enough for the trailer tongue weight. This extension also has a step which could be beneficial when entering/exiting the camper.

The weight of the camper in the bed as well as the tongue weight of the trailer all counts towards the rear axle capacity. Axle capacities should be listed on a sticker in the driver's side door jamb.
expert reply by:
Michael H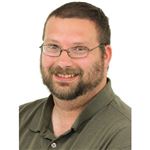 Ask The Experts a Question >>