Brake Control Recommend for a Sterling Tractor with Air Brakes and a Trailer with Electric Brakes
Question:
I have a 2000 Sterling Tractor with an installed hitch plate and Air Brakes. Can the Warner Brake Controller be installed on the tractor to allow the electric trailer brakes to be applied when the tractor airbrakes are applied. And if so, is there a wiring harness or other installation instructions available for this application?....Thnaks.
asked by: Tom L
Expert Reply:
Yes, you can install this Warner Air Utility Brake Control, part # 1300-80, onto your 2000 Sterling Tractor and it would activate your electric trailer brakes.

On the Air Utility Brake Control, in addition to connecting to the air brake system, there are also 3 wires that will need to be connected.

The blue wire will go back to the rear your Sterling Tractor and attach to brake controller circuit of your vehicles trailer connector. The black wire will need to attach to a 12 volt power source. The red wire actuates the stop lights when the controller is operated manually.

You will need to supply some material of your own to complete the install. You will need to supply 3 way tees that you will get from Sterling, and also some tubing. In order to determine the appropriate tubing, you will need to measure the diameter of the primary and secondary lines and determine the type of tubing material (normally nylon or copper).

If you do not have a connector present at the rear of your tractor that has an electric brake circuit you will need to check out the link below on how to install a brake controller from scratch. The link details everything you would need to purchase and how to install everything.

Another option for you to check out that might be easier on your wallet and easier to install would be to get a Tekonsha Prodigy P2 Brake Controller, part # 90885, if you can find a dedicated stop light switch. This brake controller can sense when you are applying the brakes using internal accelerometers and will apply exactly the amount of braking power that is needed in any given situation, even in reverse.

I attached installation instructions below for the # 90885 as well.

expert reply by:
Jameson C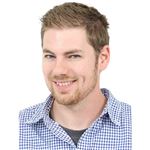 Ask The Experts a Question >>