Right Turn Signal on Trailer Towed by 2004 Chevy Trailblazer Not Functioning
Question:
2004 Trailblazer rear right blinker works but no power to 7 prong connector right blinker prong. Every other prong appropreate voltake. All lights work on Trailblazer. Open appears between sender and trailer connector
asked by: David D
Expert Reply:
On a 6 year old vehicle, there might be a corrosion issue on the trailer connector. Can you see any green corrosion on any of the pins in the connector? If so, the corrosion might have spread to the interior of the connector preventing the signal from getting through to the pin. As a first step, use a circuit tester like part # 40376 and test the wire for the right directional circuit entering the 7-way connector at the rear (as the right turn indicator is activated). This will rule out the connector as being the problem.

The next likely culprit is a fuse. The Trailblazer has two fuse panels, one in the passenger compartment, one under the hood. The fuse for the towing circuits is located in the fuse block under the hood. The protective cover on the fuse block should have a diagram listing the fuse locations, your owners manual should have this same information.

If you found the fuse is blown, and must be replaced you might want to spend some time examining the wiring for the right turn/brake light circuit on the trailer and determine what caused the fuse to blow. Check for a pinched wire or cracked or worn wire insulation that would allow that circuit to short.

I've linked you to an FAQ article on how to troubleshoot your trailer wiring.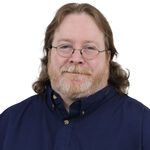 Ask The Experts a Question >>