Experiencing Noise When Turning and Backing Up With Weight Distribution System
Question:
I installed a trunnion style weight distribution kit on a Mountaineere to tow a 17 foot travel trailer. Everything looks like its lined up perfect and it did relieve some of the stress on the vehicle. The problem I have is that when I turn in either direction the chains clank and pop. Its extremely loud and sounds awful. Ive never seen any other trailer do this. I dont know what Ive done wrong. The bars line up parallel to the trailer frame and Im on the 6th link on the snap up chain. The only thing I can think of is to go up one more link to the 5th but Im hesitant because Ive heard that you should have 5 showing minimum before hook up. this would also change the angle of the bars to the frame. Any help or insight into this is greatly appreciated. Im concerned that Im going to break a chain or the entire system is going to fail. Thanks
asked by: Matthew K
Expert Reply:
Experiencing noise when turning and backing up with the Trunnion weight distribution system is not normal. It sounds as if your set up is correct or very close. Going up one more link on the chains or greasing and adjusting the weight distribution head should help. If you are putting a great amount of pressure on the tip up brackets when hooking up, then adjusting the angle of the head and ball will allow you to reduce the tension and still provide the needed distribution of weight to the vehicle and trailer axles.

First, I would recommend greasing your hitch ball and trunnion ends. Second, you should check the clearance of your spring bars. You should have 5 to 6 links between the snap up hook and the spring bar when hooked and ready to tow. To adjust this, if you need to, you will have to adjust the angle of the weight distribution head and hitch ball.

If you have friction sway control attached, you should disconnect it before backing the trailer, except for very short distances. If you have the Dual-Cam sway control and none of the other options help, you can use some Vaseline on the ends of the spring bars to relieve some friction.

If none of the above remedies help stop the noise then you can send me some pictures of your sway control system hooked up. I will be glad to make a recommendation and forward the pictures to the manufacturer representative if I cannot see a problem.

You can view some additional information on weight distribution at the links provided.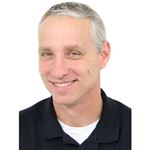 Ask The Experts a Question >>
Video/Article/FAQ this Question was Asked From
Article or Video
Featured Help Information
Miscellaneous Media