Towing a Gooseneck Trailer with Two Different Trucks with 5th Wheel Trailer Hitches
Question:
We have two haul trucks, a 38ft gooseneck trailer that we are going to be using, but we have never had a goose neck hookup, we both run 5th wheels in our pick-ups, my question is if I have a reese 5th wheel and my counterparts truck has a different model will this work for both, also given the height of the 5th wheels in the truck does one have to shorten the tube or does the tube fit over the existing goose neck and lower to mate with the fifth wheel. We just got the trailer dropped off this evening and I said I would look as there has to be a conversion out there but havent attempted to see how my 5th wheel compares to the goose neck We pull with a 2005 Dodge 2500 Cummins and a 08 F250 TT Diesel. Just trying to find the best fit so we can use it with whatever truck as we equally own the trailer, and should one of us need $$ we would just buy the other out so we want something that is universal.
asked by: Wayde
First, 5th wheel hitches accept an industry standard king pin size which is what is on the Bulldog gooseneck to 5th wheel adapter, # BD0289640300. So it will fit both 5th wheel hitches.

Next, this is an inner tube of a gooseneck coupler. It will fit in place of a 4 inch diameter round inner tube on a gooseneck trailer. It does not fit over the existing tube. It is height adjustable with 4 height settings to compensate for the differences in height between trucks. You can also adjust the height of most 5th wheel hitches up and down for more fine tuning.

If the trailer does not have an inner tube you may need to replace the coupler entirely using # BD0289580300 which will have to be installed by a qualified and experienced professional.

Either of these options would be the most economical given that you will be pulling the trailer with 2 different trucks, both with 5th wheel hitches. I have included a link to an FAQ article that covers other options for you.
expert reply by:
Michael H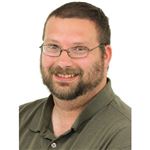 Ask The Experts a Question >>