Installing 5th Wheel Hitch on 2004 Dodge Ram Using Universal Install Kit from 1989 GMC Truck
Question:
i have a universal 5th wheel base rail and bracket kit, i bought it for an 89 gmc 1500, but i now have a 2004 ram 1500, the instructions say the kit fits all makes and models but the 04 ram 1500 isnt on it but the 2500 is, so my question is what is the difference in frames, and can i use what i have or will i need different brackets ? i am unable to find any dimensions on the brackets to compare
asked by: Kevin W
Can you tell me who manufactured the kit you have? Without that information, it's pretty hard to say.

Assuming you used the Reese Universal Fifth Wheel Hitch Install Kit, part # RP30035 to install the hitch in your 1989 GMC, you could reuse your existing bed rails and frame brackets. To install the bracket/rail kit in your 2004 Ram, you'd need another additional bracket, part # RP58023. You'd also need a replacement hardware kit, part # 58164, as the hardware used to connect the brackets to the frame and the bed rails to the brackets are meant for a one time use only.

The RP30035 kit won't fit your Ram without the additional # RP58023 bracket because of an obstruction on the passenger side frame.

If you need to install a 7-way trailer connector in the truck bed, you can do so using part # HM42137. If you click the provided link, you can see the wiring harness being installed on a 2004 Ram.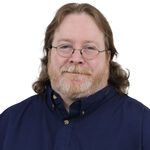 Ask The Experts a Question >>