Does Reese R20 5h Wheel Trailer Hitch Require Grease
Question:
You have a faq listed as: Does the Head of the Reese R20 5th Wheel Hitch Get Greased? Though Your answer to this question appears to say that NO Grease is required, why then is there special hitch plate pockets called Grease Pockets. So, let me ask this same concern another way. What goes in these Grease Pocketsinch IF no automotive grease is required? Your response also says that none of the special round disks are to be used either. SOOO, why would Reese design this top hitch plate plastic or not with these special Grease Pockets in it. Is there some form of other grese that goes into these that Reese supplies or ....? Also, if no grease is needed, is there a replacement for this head covering when it wears out? Since I am interested in buying this hitch in the next week or so, I am just trying to be Very Very clear what I am in for. This is a special concern since I will be in very dusty conditions during various times of the year and this could turn into a real pain in the ###. Sorry to re-ask this question but I would you clarifying this for me. Thanks ahead of time for any clarification you can give me.
asked by: Tom H
The Reese R20 5th wheel trailer hitch # RP30867 comes with a lube plate. So no grease is required. The lube plate comes already installed on the head and looks like # 83003. If you wanted to remove the lube plate you certainly can and then you would use grease such as # L10321 in the grease pockets.

Grease would catch and hold onto more dust and debris than the lube plate would so I would use the lube plate.
expert reply by:
Michael H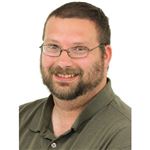 Video/Article/FAQ this Question was Asked From
Article or Video