Recommended Weight Distribution System for Car Trailer Weighing 5900 lbs
Question:
I have a 2010 Toyota Sequoia and want to use it to tow my featherlite car trailer 20 weight 2900# and my track car that weighs about another 3000 # with all of the spare tires, tools. Toyota recommends a weight distribution hitch. What type, size, model would adapt easily to my car/trailer setup?
asked by: Fred M
Weight Distribution Systems are typically classified by the tongue weight of the trailer. Your trailer weighs around 6000 lbs, and since tongue weight is calculated at 10 to 15 percent of the trailer weight, the tongue weight would be between 600 and 900 pounds.

If your tongue weight is closer to the 600 pound figure, the Reese High Performance Trunnion System, part # RP66021 would be ideal. This system is designed for trailers with tongue weights ranging from 400 to 800 pounds. If the tongue weight exceeds that 800 lb figure, the Trunnion System, part # RP66022 which is rated for tongue weights ranging from 600 to 1200 lbs would be the best option.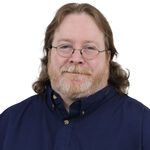 Ask The Experts a Question >>
Video/Article/FAQ this Question was Asked From
Article or Video
Featured Help Information
Instructions