5th Wheel Trailer Hitch Options for a 2014 Ram 3500 Short Bed with OEM Prep Package
Question:
2014 Ram 2500 factory prep package. Short box with curt install package am supposed to use
asked by: Brian A
You have a couple of options since your 2014 Ram 3500 short bed came with the factory prep package. For a hitch that fits directly into the factory prep package you can use Curt 16K hitch # C16515-16021 or # C16520-16021, 20K hitch # C16530-16021, or 24K hitch # C16545-16021.

You could also use B&W 25K hitch # BWRVK3600.

But with any of the above options, because they are all fixed hitches, you would have to also use a Sidewinder pin box on the trailer. A Sidewinder moves the pivot point back 22 inches allowing you to make tight turns without hitting the truck cab and trailer together.

The only catch is that there are only Sidewinders for certain OEM trailer pin boxes. I would need to know the manufacturer and model number of the pin box. This information can be found on a sticker or plate on the pin box. Then you can use the chart at the bottom of the Sidewinder info page I ahve linked to determine if there is one that will fit.

If there isn't a Sidewinder that will fit or you don't want to go with one of the above hitches you could instead use adapter # RP30154. Then you could use a slider hitch # RP30154.
expert reply by:
Michael H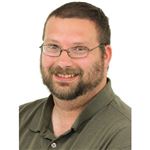 Ask The Experts a Question >>