Weight Distribution Recommended for Ford Expedition Towing Keystone Outback Camper
Question:
I have a ford expedition 4x4 5.4L engine. I acquired a Keystone outback 31BHS model. The expedition sways and the steering wheel feels very light. What can can I do to improve handling?
asked by: Arnie O
Expert Reply:
It sounds as if you might have too much tongue weight on the hitch. You will want to check the weight rating on the hitch as well as the tow capacity of the vehicle to ensure that that you are not exceeding any capacities. Using a weight distribution system will transfer a portion of the trailer tongue weight to the front axle of the tow vehicle, which will improve your steering response and also improve the trailer sway you are experiencing.

Tongue weight is traditionally calculated as 10 to 15 percent of the weight of the loaded trailer.
For instance, if your trailer weighs 7500 lbs as it would be typically loaded, the tongue weight would be somewhere between 750 and 1125 lbs. In this instance, you would want to choose a system with a 1200 lb capacity, such as the High Performance Trunnion System, part # RP66022. This system is designed for trailers with tongue weights ranging from 600 to 1200 lbs.

This system will provide some sway control resistance, but to totally eliminate sway, the Dual Cam Sway Control System, part # RP26002 is recommended. The Weight Distribution System and the Dual Cam Sway Control are also available as a kit, part # RP66074.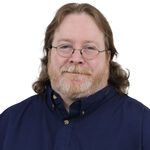 Ask The Experts a Question >>
Video/Article/FAQ this Question was Asked From
Article or Video