Weight Distribution with V-Nose Trailer Weighing 4500 lbs
Question:
I have a 05 chevy silverado crew cab, 2 wd. TW limit says 500 on bracket, 1000 with wd system. I have an 8x14 enclosed trailer with dry weight around 2900 lbs, and I put camping gear and kayaks in it...I am guessing that is around 1000-1500 lbs, but I have yet to fully load it. With everything but food and kayaks in the trailer, and no clothes in the back of the truck, My back wheel well went from 34 1/4 from ground before trailer to 32 5/8 after trailer was hooked up. So, I am only guessing I need a WD system....but I have a v-nose on the trailer and only 17-18 from wall to ball. Im not sure what kind of system or what weight system I need to look at. The max weight of the trailer is 7000 lbs. Thanks for any suggestions.
asked by: melissa
Your vehicle sounds like a great candidate for the Timbren Suspension Enhancement System, part # TGMRCK15S. This product replaces the axle bump stops and will help eliminate the sag you are experiencing with the trailer attached.

A weight distribution system would also be a good alternative. As things stand now, your hitch has a 5000 lb capacity. When fully loaded, your trailer will be fairly close to this capacity. If you have clear access to the sides of the trailer frame, you CAN use a WD system, you would need to use the Bolt-On Chain Hanger Kit, part # RP58305 instead of the snap up brackets included with the weight distribution system.

For a trailer weighing what yours does, I would recommend the High Performance Trunnion System, part # RP66021. This system is designed for trailers with tongue weights ranging from 400-800 lbs.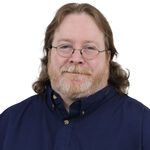 Ask The Experts a Question >>
Video/Article/FAQ this Question was Asked From
Article or Video
Featured Help Information
Instructions