Trailer Interior Lighting Not Working With 2006 Dodge Ram 2500
Question:
I have a 2006 Dodge Ram 2500 pickup and just bought a new enclosed trailer. The issue I have is that the interior lights in the trailer will not work. All exterior lighting works along with trailer brakes. Is my problem with the battery in the trailer or the trailer wiring or is there something I have to do to my pickup to make the interior trailer lights work? Thanks in advance. Mitch
asked by: Mitch
Expert Reply:
You will need to check the trailer wiring to see which circuit the power for the interior lighting is connected to. Use a circuit tester, item # 3808, if needed to see which wires have power with the trailer connected and the vehicle shut off and no lights on. You should have power on the number 4 circuit from the 7-Way connector. If your lighting is connected to this circuit then you most likely have a problem with the trailer wiring. I would check for a blown fuse or circuit breaker on the trailer side.

If you find that the trailer lighting is connected to the center pole of the 7-Way connector then you will need to check that terminal for power. Factory 7-Ways on the Dodge trucks have the center pole connected to the reverse light circuit. Have someone sit in the truck, apply the emergency brake, hold the brake pedal and put the truck in reverse. If the trailer interior lights work then you will need to rewire the connection from the center pole of the vehicle side trailer connector. Use a 10 gauge or larger wire, item # 10-1-1, and a 40 amp circuit breaker, item # PK54540, to connect the center pole of the trailer connector to the vehicle battery.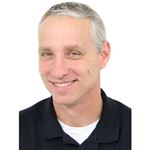 Ask The Experts a Question >>
Video/Article/FAQ this Question was Asked From
Article or Video