How Visible are the Available Hitches for the 2014 Toyota Corolla
Question:
My car is white and will show the hitch - the cheapest is the drawtite so I would go for that one but if all technical features of these bolt on hitches were the same I would go with the least visible. Which is the least visible ?
asked by: Tom K
Helpful Expert Reply:
Honestly, all of the hitches that are available for your 2014 Toyota Corolla will be just as visible as the next.

The round crosstube of the hitch and the hitch opening will be visible but out of plain sight.

The reason the Hidden Hitch part # 60345 costs more than the other hitches is because it comes with a ball mount and a pin and clip. If you don't plan on doing any towing and only plan on carrying bike racks then this would not be the best option for you.

The Draw Tite # 24913 that you referenced is the exact same as the # 60345 except it does not include a ball mount and a pin and clip.

i attached a picture of what all of the hitches will look like once installed on your 2014 Toyota Corolla.
Click to Enlarge
helpful expert reply by:
Jameson C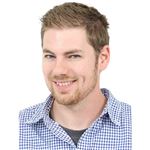 Ask The Experts a Question >>