Recommended Receiver Hitch for 2012 Nissan Murano
Question:
I have a warranty and was told as long as nothing is cut out warranty is fine. So trailer rental place or a little custom shop will install. Both will install curt. The custom shop is $45.00 more than trailer rental place the number curt they will use is #13577. You do not say the brand on your website. I also know of Reese, toule. Thanks
asked by: Donna S
Helpful Expert Reply:
As long as the towing capacity of the vehicle is not exceeded and the hitch is installed properly, according to the hitch manufacturers instructions, there should be no adverse warranty implications from installing a hitch.

The # 75647 Class III hitch you mentioned is manufactured by Draw-Tite, a very respected hitch manufacturer. I have provided you with a side-by-side photo showing both the Curt # 13577 and the Draw-Tite model installed on a 2012 Murano. As you can see in the photos, the crossbar of the Draw-Tite is concealed behind the rear bumper fascia leaving only the receiver opening visible, while the entire portion of the Curt hitch would be visible.

Both hitches have the same weight capacity, and the installation is pretty similar. If I had to choose between the two, I would go with the Draw-Tite model. The installation of this hitch is pretty simple, as you can see from looking at the instructions I have linked you to. If you have average mechanical ability, and you can borrow a torque wrench from somewhere, you should be able to complete the installation yourself.

I have linked you to an installation video that you might find helpful.
Click to Enlarge
helpful expert reply by:
Mike L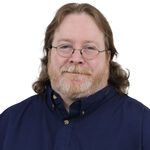 Ask The Experts a Question >>