5th Wheel Trailer Hitch for 2014 Ram 3500 with OEM Factory Prep Package
Question:
5th wheel hitch slider 20k for 2014 ram 3500 w/factory holes Is a 20k slider available for my new truck. I will be pulling a 18k toyahuler
asked by: Mike W
Helpful Expert Reply:
One option for a 5th wheel trailer hitch that will fit directly into the factory prep package on the 2014 Rams is B and W hitch # BWRVK3600. However, it is not a slider hitch. But if you need additional cab clearance you can use a Sidewinder with this hitch.

Sidwinders move the pivot point of the trailer 22 inches from the king pin hitch location. I have included a helpful article that explains Sidewinders in further detail for you.

There is another option. You can use adapter # RP30154 and then a 20k slider hitch, # PS30121, # RP30083, or # RP30870. The adapter fits the OEM prep package and the hitches fit the adapter. The adapter and hitches listed are rated for 20,000 pounds.
helpful expert reply by:
Michael H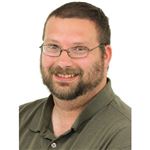 Ask The Experts a Question >>