Will Glacier # PW2029C Snow Chains Work on 2011 Chevy Traverse With 255/65/R18 Tires
Question:
I have a Chevrolet Traverse 2LT 2011 with tire size 255/65/R18. The chains state that they will fit and there is a youtube video by etrailer.com showing how to place the chain on the tire, but my concern is that the owners manual has a generic statement not to use snow tires as they could contact and damage wheel well componenets such as the brakes line or caliper. Of course, there are many types of chains. I wanted to know if these had been tested to see that they dont contact components of the traverse wheel and braking system. Thank you,
asked by: Amit D
I found an online copy of the owners manual for the 2011 Chevrolet Traverse and it does indeed indicate in section 10-57 that tire chains are not to be used on the vehicle due to limited clearance in the wheel wells. It also indicates that another type of traction device can be used on the front wheels if its manufacturer rates it for the vehicle and tire size. Chevrolet does not specify what these other types of approved traction devices are.

We do offer a product from Heininger called a snow sock, but none of the sizes offered will fit your tire size.

Our snow chain fit information is based primarily on the tire size; after that, it is the auto manufacturer that has final say on whether such products are compatible with their vehicle. In most passenger vehicles there is limited wheel well clearance, which limits use of chains specifically to S-Class chains, such as the Glacier # PW2029C you referenced. S-Class chains require less clearance. While this chain will fit your tire size, it is not, according to Chevrolet, permissible to use them on your vehicle due to the clearance issues. On another vehicle with the same tire size (but better clearance within the wheel well) they may indeed be suitable. Since any given tire chain is meant for a range of tire sizes and many different vehicles, it is the auto maker that gets the final word, which in this case is no.

You might be able to get some more specific information from your local dealership about the other type(s) of approved traction devices since the manual does not specify.

For reference at right I have linked all S-Class tire chains that fit your tire size, including the premium Thule K-Summit # TH02230K77 that features automatic tensioning. This is among the easiest to us of all tire chains for your tire size. The linked video illustrates.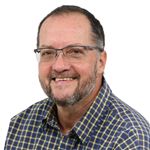 Ask The Experts a Question >>
Product Page this Question was Asked From
Glacier Cable Snow Tire Chains - 1 Pair

(

613

reviews)
Code: PW2029C
Retail:$149.99
Our Price: $81.70
Tire Chains
Cables - Ladder
Steel Rollers Over Steel
No Rim Protection
On Road
Manual
Class S Compatible
Drive On and Connect
Glacier
more information >
Featured Help Information
Instructions
Miscellaneous Media