Instructions for Wiring and Installation of a Peak Backup Camera on a Dodge Dakota 4 Door Pickup
Question:
how can i install on a dodge dakota 4 door truck and can i wire it some where besides the back up lights
asked by: michael l
Expert Reply:
To install the backup camera on your Dodge Dakota, you will need to add a couple of steps. First, you will need to extend the wires coming from the camera going to the transmitter, so that the transmitter can be mounted inside the cab of the vehicle. Next, you will have to extend the wires coming from the transmitter going to the vehicles backup circuit, behind the rear taillights.

You could wire the camera to a 12 volt constant power source or the tail light circuit and turn the camera on and off when needed. If using a constant power source, a switch, like # D16740, would need to be installed.

We do have another wireless backup camera that can be used for extended periods, so it could be wired to the vehicles running light circuit. This way you could turn on the camera with the vehicle taillights, whenever you need it. This item is the Master Lock Wireless Backup Camera and Hitch Alignment System, item # 4843DAT, and the camera itself is wired to the 4-way trailer connector at the rear of the vehicle but can be wired to an alternate location if desired. To wire to an alternate location you could use the 4 pole hard wire kit, item # 18252, and just use the white ground wire and the brown tail light wire to splice into the tail light circuit or connect to a switched 12 volt power source.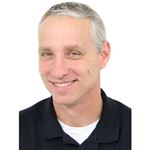 Ask The Experts a Question >>