Rear Bumper to 5th Wheel Trailer Clearance
Question:
I had a Reese R1 k hitch installed in my 2014 F250 short bed 4x4 using the universal rail kit 30035, which is mounted 32 1/2inch from rear rail to end of truck bed, and I have a Sidewider pin box on the trailer. Even with that 22inch extension, there is only 5inch of clearance between the rear truck bumper and the 5th wheel when turning corners. Does the RP50073-58 rail kit move the hitch back to directly over the axle?
asked by: Jim J
Expert Reply:
The Reese Custom Quick-Install Kit, # RP50073-58, will not move the center of the fifth wheel hitch directly over the axle. It will actually place the hitch 2-15/16 inches in front of the center of the axle. If the 5 inches between the truck bed and the trailer is the closest the two get when turning, then that is not too bad. We typically like to see at least 4 inches to allow for pitch in the road.

Another dimension that you can check is the distance from your truck bumper to the underside of your trailer when the two are in line. Reese recommends approximately 2 ft between the back of the truck and the trailer when using a sidewinder. Of course fifth wheel trailers can be different from one another so the 2 ft rule is flexible. The key is to make sure the corner of your truck bed or bumper will not hit the camper when turning over a bump or up or down hill. Again, if 5 inches is the closest they get, you should be okay.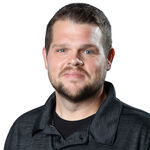 Ask The Experts a Question >>
Video/Article/FAQ this Question was Asked From
Article or Video