1999 E450 Econoline Motor Home Chassis Brake Controller Installation
Question:
I purchased a connector to go from my brake controller to the factory brown connector. The blue brake wire is visible into and out of the connector and is hot when the controller is activated. I assume the wire runs through the 20 amp electric brake controller fuse block under the hood. Also when I activate the controller, I get brake lights on the coach and trailer. My problem is there is no solid dark blue wire in the series of factory harness under the driver seat that feeds the electric brakes. . I am assuming it may have changed color from the fuse block to the intended rear of the chassis. Unfortunately all factory wiring stops at the drivers seat. That is the location Winnebago connects to desired leads. By the way all Winnebago wiring from that point to any device in the coach is purple! Yes all connection are purple! I have right and left turn signals wired to the rear of the coach and tail lights all purple. There is no conductor that appears to be connected to the factory brake controller lead. Can anyone help me with any known wire color change. I want to use the factory brake controller connection if at all possible.
asked by: Russell L
Expert Reply:
I unfortunately have no knowledge of wire colors used by Winnebago. We typically recommend that folks wire by function, rather than wire color because wire colors are not always consistent.

If I understand you correctly, all the OEM wiring basically terminates under the drivers seat, at which point Winnebago used purple wiring to complete the circuits, is that correct? If so, I would recommend installing the controller, and have a helper pulse the manual braking switch on your brake controller. You can then test all the connections under the seat using a tester like part # 40376 until you locate the circuit that makes the tester pulse. You can then trace that circuit to where it terminates.

The 20 amp fuse you mention protects the power circuit providing power to the controller, the output circuit is typically not fused.

If you cannot locate a wire under the seat, then chances are that the output circuit coming from the brake controller terminates in the engine compartment somewhere on the firewall. Due to how compact everything is in the engine compartment of a van chassis, you will likely have a very difficult time finding where the wire terminates. This is why we typically recommend that the blue wire on the controller be severed a few inches behind the controller and a length of 10 gauge wire, part # 10-1-1 be ran through the firewall and under the vehicle to the brake output pin on the 7-way.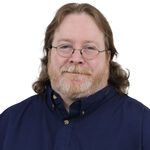 Ask The Experts a Question >>