Where to find VIN Number on a Used Utility Trailer
Question:
We bought a used utility trailer. Former owner never registered it. We can find the model number and other pertinent information on the otngue....but no VIN number. Is the model number and the VIN number the same?
asked by: Joan S
Usually commercial trailer manufacturers will indicate the unique vehicle identification number (VIN) on the same plaque that carries their brand name, model number information and the trailer specifications. The model number of the trailer is not the same as the VIN number; the same model number may be used on multiple trailers but a VIN number is unique and individual to each one produced.

If you cannot find the VIN on the trailer tongue you can check for plaques on other parts of the trailer. It may even be stamped into the frame. Perhaps you can find some helping hands to assist you in moving the trailer around to check its underside (especially near the axle and on the primary frame members) for any additional markings or labels.

It could be that the original owner did not register the trailer due to the absence of the VIN number. If the model number information you found was on the trailer coupler, rather than on the trailer frame itself, it may be that the coupler was commercially manufactured and added to the trailer by an individual who may have fabricated it.

If the trailer has a manufacturer/brand name on it, and if you can provide this along with the model number you found, I will be glad to try to contact the manufacturer for you to find out where the VIN should appear.

In cases of trailers that have no VIN, your local state police or highway patrol can assign a VIN number for you.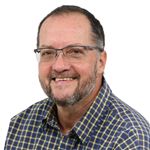 Ask The Experts a Question >>
Product Page this Question was Asked From
Coupler Repair Kit for 2" Curt Couplers

(

143

reviews)
Code: C25194
Retail:$13.06
Our Price: $6.77
Accessories and Parts
Straight Tongue Trailer Coupler
Coupler Repair Kit
Latch Repair Kit
more information >