Installing a 7-Way Trailer Connector and Brake Controller on a 2013 Subaru Tribeca
Question:
2103 Subaru Tribeca I am ready to purchase, but the tent trailer/pop-up that I am going to rent requires a 7-pin wiring with Electric Brake Control. Is it possible to install a 7 pin on this vehicle? My dealer would not touch it. Thanks
asked by: Scott
Expert Reply:
It is possible to install a 7-way trailer connector and a brake controller on your 2013 Subaru Tribeca. To do this you will need a few items. You will first need to install the Tow Ready Custom Fit Wiring Harness, # 118461, if your vehicle does not have any trailer wiring. If your vehicle already has a 4-pin flat trailer connector at the rear of the vehicle, then you will not need this part.

If you already have a 4-flat trailer connector, or once you install the Tow Ready harness, you will need the Universal 4 and 7-Way Installation Kit, # ETBC7. This kit includes a 7-way trailer connector and all of the hardware that you will need for the installation.

You will attach the 4-flat trailer connector on your vehicle to the 4-flat connector on the included wiring harness, this will power all of the trailer lights. Next, you will notice four wires coming from the back of the 7-way connector, blue, white, black and purple. The white wire should be grounded to the trailer frame and the purple wire can either be spliced into your vehicles reverse light circuit or tied off if you do not need the reverse light feature.

The blue and black wire are for the electric brakes and 12 volt power. You will use the included duplex wire to run these wires to the front of the vehicle. I have attached a few help articles on the ETBC7 kit and brake controller installation for you to check out.

If you need a brake controller, I recommend looking at the TrailerMate X10 Brake Controller, # TM75813. This is a quality brake controller that is competitively priced.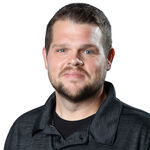 Ask The Experts a Question >>
Video/Article/FAQ this Question was Asked From
Article or Video
Featured Help Information
Instructions
Miscellaneous Media