Replacement Gear Box and Bevel Gear Kit for an Atwood Landing Gear System
Question:
I purchased a used 5th wheel RV with an Atwood landing gear system. The motor is labled #71119 and gear box labled #75721. Its a single motor system with a rod tied into opposite leg. Current setup is acting up as if a gear is stripped. I want to see about getting a replacement gearbox for the main side, and then whatever else i need to have for setting up the other side with another motor. Cant tell if the bevel gear is stripped also, so will probably get those just in case.
asked by: Sheffie A
Expert Reply:
I spoke with my contact at Atwood and verified that all of their landing gear sets can use the same gear box, so you can use the Replacement Gear Box Assembly, # 75054SP, that you referenced.

I also confirmed with my contact at Atwood, that it is difficult to turn a single motor system into a dual motor system, without adding and replacing a few components of your current system. To turn your single motor system into a dual motor system, you would have to replace the follower leg with a drive leg, # 71488, and add another gear box, # 75054SP, and motor, # 75391.

My recommendation would be to simply replace your current landing gear system with a dual motor system like the Bulldog Electric Landing Gear Set, # BD500161. This would be the best option, especially since you think you may have stripped some gears. By the time you bought all of the additional and replacement parts, you would be better off getting a new system with all new parts and it would save you some money.

We also carry replacement bevel gear kits that will work for your landing gear legs as long as it is either the Heavy Duty or Super Duty system, you can use the Lead Jack Repair Kit, # LG-146059, for the drive leg and the Follow Jack Repair Kit, # LG-146060, for the follower leg.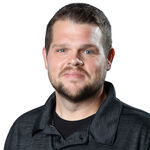 Ask The Experts a Question >>
Products Referenced in This Question
Featured Help Information
Instructions