Need Replacement Hardware to Mount Westin Bull Bar on 2005 Chevy 1/2-Ton Suburban
Question:
I need an installation kit for a westin bull bar that would be mounted on a 2005 Chevy 1/2 ton suburban. What part number would I need for the bull bar with Westin Ultimate Bull Bar with Skid Plate - 3inch Tubing - Chrome-Plated Stainless Steel - 2005 Suburban by Chevrolet Part number: 31-1170 on your site. I have the bull bar I just need the mounting kit. Do you have this kit and if so what part number would it be. Thanks, Keith Hanger
asked by: Keith H
Part # 31-5170 is the Westin E-Series Bull Bar with Skid Plate; this is the part page from which you asked your question. I notice that you reference a different part number in your question, 31-1170, which is not a valid part number. I think you meant to provide part # 32-1170, which is the correct part number for the Westin Ultimate Bull Bar with Skid Plate - 3" Tubing - Chrome-Plated Stainless Steel.

The # 32-1170 is a correct fit for a 2005 Chevrolet Suburban 1500 series.

Westin produces a replacement mounting kit for the Ultimate Bull Bar; this replacement mounting kit includes all required brackets and hardware. The part # for this product is # 32-117PK and this will be available for order within the next day or so.

I urge you to re-confirm the part number for the bull bar you have since the necessary replacement mounting kit may not work for all combinations of bull bars and vehicles. You can compare the photos of the two bull bars to confirm which one you have before ordering the replacement hardware kit. If you definitely have the # 32-1170 then the hardware kit referenced above, # 32-117PK is correct. If your bull bar is a different part please advise.

Also, please note that optional License Plate Relocation Kit, part # 32-0055, is available to allow mounting of your front license plate on the bull bar.

Instruction manuals for all products are attached to this message.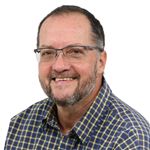 Ask The Experts a Question >>
Product Page this Question was Asked From
Westin E-Series Bull Bar with Skid Plate - 3" Tubing - Polished Stainless Steel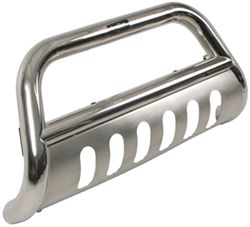 (

9

reviews)
Code: 31-5170
Retail:$498.33
Our Price: $275.63
Grille Guards
Bull Bar
E-Series Bull Bar
Stainless Steel
3 Inch Tubing
more information >
Questions and Comments about this Question
It was part 32-1170 that I was referring to. I must have typod the part number in my email. Can you please send me an email when the mounting kit 32-117PK becomes available.Thanks,Keith
comment by: Keith H - 12/10/2012
We have added that part to the site and it is now active. See part 32-117PK.
Patrick B - 12/12/2012
Featured Help Information
Instructions