Gooseneck Trailer Hitch for a 2012 Dodge Ram 1500 Crew Cab ST Tradesman Edition
Question:
I have a 2012, Dodge Ram 1500 Crew Cab, S T package, Tradesman edition. The box is short, around 5,7. Is this bracket set all I need to buy to be able to use my gooseneck trailer, or is there another pat I need to buy. Ive had someone tell me I need something called a Sidewinder or something, made by Reese. Is that true?
asked by: Alan
The brackets that you have referenced, # RP58186, are only part of a 5th wheel hitch installation kit. If you have a gooseneck trailer, you are going to need a gooseneck trailer hitch, not a 5th wheel hitch. For a 5-1/2 foot bed the only option is # BWGNRK1309. The installation kit is included. An offset ball, # BWGNXA4685, is recommended to provide 4 more inches of clearance.

A Sidewinder is for a 5th wheel trailer, not a gooseneck trailer. It replaces the pin box on a 5th wheel trailer and moves the pivot point back 22 inches for greater clearance needed to make tight turns. It is required on truck beds that are less than 6 feet long.

If you have a 5th wheel trailer then there are different parts and hitches you will need.
expert reply by:
Michael H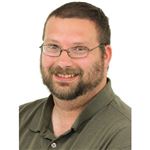 Ask The Experts a Question >>