Fifth Wheel Trailer Hitch and Installation Kit Recommendation for a 2012 Dodge Ram 3500
Question:
Please recommend a slider hitch and installation kit for a 2012 Dodge Ram 3500 Mega cab SRW 6.5 bed towing a 5th wheel and cargo weighing approximately 11000 lbs. Thank you.
asked by: Jim H
When selecting a 5th wheel trailer hitch installation kit, I always advise getting a custom fit kit over a universal fit kit. The reason is that for a little more money, you get an installation kit that was designed to fit your specific truck which makes installation easier and takes about half the time to install over a universal kit.

For your short bed 2012 Dodge Ram 3500, there are several options. The Curt installation kit, # C16420-104, that you have referenced is a good choice. With it, you can install a Reese, Draw-Tite, Curt, Valley, or Husky hitch that fit in above the bed rails.

Sticking with the Curt brand would be ideal. For 11,000 pounds, I recommend going with a 16K hitch like # 16516. The pin weight capacity of the hitch is also higher than what you would find on a 15K hitch, which is why I recommend a 16K.

The slider will provide 12 inches of travel which will give you more clearance between the truck cab and trailer overhang to make 90 degree turns. But, if you have a wide 5th wheel trailer, you may need a Sidewinder. I have included a link to an FAQ on Sidewinders for you. I have also included links to the isntallation details for the hitch and installation kit for you.
expert reply by:
Michael H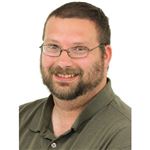 Ask The Experts a Question >>