Will Suspension Enhancement Help Prevent Trailer Sway on a 1969 Ideal Travel Trailer
Question:
I have a 1969 Ideal Travel trailer with tandem axles. It tends to sway at highway speeds over 55mph. It weighs approx. 4000 lbs. Would 4-1000 lb. rated springs 1 for each wheel be adequate?
asked by: Ed S
Expert Reply:
In order to determine the best suspension enhancement solution for your trailer, you will need to know the trailer capacity and select a system based on that. If the trailer capacity is 4,000 pounds, then 2 sets of the Timbren Trailer Suspension Enhancement System, # TTRA1702, would be sufficient. I have included a link to the installation details for you.

Your first line of defense against trailer sway is proper loading of the trailer. The tongue weight should be 10 to 15 percent of the gross trailer weight. Heavier items on the bottom and the weight evenly distributed. This is a little harder to do on a travel trailer as opposed to a cargo or flat trailer.

Another approach would be to use a weight distribution system with sway control. You go by the tongue weight of the trailer, loaded and ready to tow, to find the correct system. Anything loaded behind the rear axle on the tow vehicle should also be calculated when determining tongue weight.

For example, if the trailer when loaded and ready to tow was 4,000 pounds, that would be a tongue weight of 400 to 600 pounds. You would go with a system that encompassed that range. You could use the Reese SC Weight Distribution System, # RP66153. It has a tongue weight capacity range of 400 to 800 pounds and uses friction sway control. With this system, you would just need a properly sized ball to complete the set up, # 19286 (2-5/16 inch diameter) or # A-90 (2 inch diameter).

I have included a link to our FAQ article on weight distribution and sway control for you.
expert reply by:
Michael H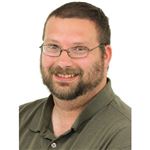 Ask The Experts a Question >>