Adapter for Mounting Thule Big Mouth Roof Bike Rack on 2018 Subaru Outback Factory Bars
Question:
Hello. I own oThule Big mouth bike carriers 599XTR. I recently purchased a 2018 Subaru outback with factory bars. These bars are too wide for the current big mouth fittings. It appears any adapter Ive looked at is only for bars with a T-slot. Is there any simple solution or do I need to purchase brand new bike carriers, such as the Thule Provide? I do not like the look of putting square bars above the factory bars, as it is too high. thank you in advance.
asked by: Jay A
The factory-installed roof crossbars on the Subaru Outback are wider than most and the mounting hardware for certain roof-mount accessory items, including your Thule Big Mouth TH599XTR, cannot fit them directly.

The Thule Ride-On adapter # TH532 is compatible with the Big Mouth bike rack and is the best direct solution since it will fit any bar size up to 3-1/2 x 1-1/2-inches. But you are right that the appearance of the extra bars on top of your car is not all that great; plus you do also increase the vehicle's overall height. Unfortunately your options are the Ride-On adapter, new bike racks that will fit factory bars or an aftermarket roof rack.

The lowest-cost Thule roof rack option is the square bar Podium rack consisting of parts # THLB50, # TH460 and # THKIT4063. This is roughly similar in appearance to the Ride-On adapter but it will not sit as high on the car.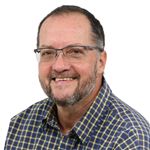 Ask The Experts a Question >>