Ball Mount and Ball Recommendations for a 2010 Subaru Forester
Question:
I have Hidden Hitch class III 87493 and now need to find mount and ball to tow a trailer with 2010 Subaru Forrester. Was going to order standard fixed mount and ball but then looked at extended length mount 80232 and now am confused. Also tried to online without pin as my bike rack has a locking pin I can use, but system wont let me just the pin.
asked by: Dan
The recommended ball mount for your 2010 Subaru Forester is the Ball Mount # 2923, this is what I would recommend you get also. The Super Extra Long Ball Mount # 80232 that you referenced would most likely not be necessary, unless you have the need for a very long ball mount.

Whichever ball mount you choose you should always stay under the towing capacities of the lowest rated component in your towing setup and go with the lowest rated component as the overall towing capacity for your setup.

For a ball you have a couple options, but it really depends on what ball size the coupler on your trailer has. If you need a 2 inch ball I would recommend a Hitch Ball # 19247, if you need a 1-7/8 inch ball I would recommend a Hitch Ball # 19260.

I attached an FAQ page on balls for you to check out.
expert reply by:
Jameson C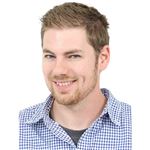 Ask The Experts a Question >>