Will the Hidden Hitch Ball Mount Part # 80232 Reduce Towing Capacity
Question:
Im using the longer, 16inch ball mount to get enough clearance for my tailgate to open. I pull an Rpod that weighs about 3300 lbs loaded. Dont know the tongue weight. The F150 is rated for 9500 trailer weight. Will using this configuration reduce either the tongue weight or tow weight rating for the truck? Second question Id like to buy a WD with sway control. Is there a hitch I can buy that will give me the same extended clearance for my tailgate? Thanks
asked by: Lorne
Helpful Expert Reply:
The Hidden Hitch Ball Mount part # 80232 has a 6,000 lb gross trailer weight (GTW) and 600 lb tongue weight (TW) rating. Your R-Pod trailer does not exceed either of these ratings therefore it will work well for you. The extended ball mount will be the weakest component in the system and will need to be the capacity you abide by.

In regards to a weight distribution system, you would need to replace the shank that comes with the system for a longer option that will clear the tailgate on your truck while down. None of our systems come with a shank that will allow you to do the above straight out of the box

In order to make sure you are choosing the best weight distribution system, you will need to calculate the total tongue weight which is composed of both the loaded ready to tow tongue weight of the trailer by any cargo stored behind the rear axle of the tow vehicle. The easiest way to do this would be with a tongue weight scale like part # 5780.

As long as the total tongue weight of your towing setup does not exceed 600 lbs, I recommend the Equal-i-zer Weight Distribution System part # EQ37061ET. The longest shank we have compatible with this system is the Equal-i-zer Weight Dist Shank part # EQ90-02-4600 which offers up to a 8" rise and 4" drop

I have attached a review video on the above weight distribution system for you as well.
helpful expert reply by:
Conner L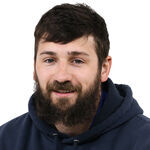 Ask The Experts a Question >>