Ball Mount Recommendation for Pulling a Pop Up Camper with a 2011 Toyota Rav4 with Rear Spare Tire
Question:
The wheel cover on the back of my Rav4 requires me to have a longer ball mount. It appears ball mounts 80232 and 80233 which are extra long would solve this problem. I pull a pop up camper with the Rav4. Which mount do you think would be betterthe one with the 3/4 inch rise or the one with the 2 3/4 inch rise. Thanks for your assistance and time.
asked by: Ron
Expert Reply:
The standard ball mount that is recommended for the 2011 RAV4 has a 2 inch drop and a 3/4 inch rise and in most cases the # 80232 ball mount will be correct, but this does not mean that it will be the correct ball mount height for towing your trailer.

The height of your trailer coupler and the height of the top of the receiver opening on your RAV4, when parked on a fairly level surface with the trailer frame level, will be needed to determine the correct ball mount drop or rise that you will need for towing your trailer. We have an article showing how to measure correctly to determine the correct ball mount for your vehicle and trailer, see link.

When selecting the correct ball mount if you have to choose between a ball mount that is slightly high or one that is slightly low, the higher ball mount will normally make up for a bit of vehicle sag when the tongue weight of the trailer is added to the vehicle.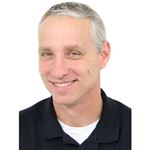 Ask The Experts a Question >>
Video/Article/FAQ this Question was Asked From
Article or Video