Weight Distribution Recommendation for a 5,500 Pound Travel Trailer and 2007 Toyota Tundra
Question:
HI, Looked through the QandA but our situation seems to sit right on the line between 400-800lbs tongue weight and 800-1200lbs. The camper has GVWR of 5500lbs, so 10-15 would be 550lbs-825lbs. Which system do you recommend? We tow with a 2007 Toyota Tundra Crewmax, 5.8L. Thanks!
asked by: Esther D
Expert Reply:
Since you have provided so much information, that will help me determine the best weight distribution system for you. I recommend going with a system that is rated for 600 to 1,200 pounds like Strait-Line Weight Distribution System, # RP66084.

The reason is that the 600 to 1,200 pounds covers all but 50 pounds of the potential tongue weight of the trailer, and it is better to have a system that is slightly larger than something that is too small. But if you never get close to that 825 pounds, the smaller system would work fine.

The RP66084 comes with dual-cam sway control which is a pro-active system that stops trailer sway before it starts. It also comes with the shank so you would just need a properly sized ball like # 19286. I have included a link to the installation details for you to view. I have also included a link to our weight distribution and sway control FAQ for you.
expert reply by:
Michael H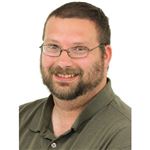 Ask The Experts a Question >>