How To Convert a 4-way to 5-way for Boat Trailer with Surge Brakes Towed by 2002 Land Rover
Question:
I have a 2002 Land Rover - Range Rover HSE ie. P38A. It is wired with the LandRover 7 way pin connector which is not your standard Reese 7 way connector. I have a LandRover adapter that goes from the 7 way to a standard flat 4 way. Heres my problem - the boat trailer is a flat 5 connector and I do not know how to connect. Any help would be appreciated.
asked by: Chris P
Expert Reply:
The reason your boat has a 5-way is because of the reverse lockout solenoid that is on your trailer. The fifth pin will attach to the reverse light circuit so that when you put your 2002 Land Rover Range Rover into reverse the solenoid will prevent the trailer surge brakes from activating so that you will be able to reverse your trailer without your trailer brakes from locking up.

You could cut off the 4-way on your adapter that you have and then install a 5-Flat Vehicle End 72 inch Wiring Harness # 20016 to the 4 wires on your adapter and then you run the fifth blue wire to the reverse light circuit of your vehicle.

To find the reverse light circuit you will want to find the tail light harness that goes to the reverse lights and then use a Circuit Tester # 3808 and find the wire that has voltage when the reverse lights are on. Next, you will want to use a Quick Splice quick splice # 34466000-5 to splice the blue wire from the 5-way to this circuit.

I attached an FAQ article on trailer wiring that you might find helpful also.
expert reply by:
Jameson C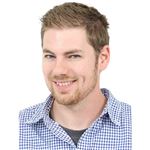 Ask The Experts a Question >>