Is there a Hitch Extender Rated for 750 to 1,000 Pounds Tongue Weight
Question:
Im looking for a 2inch hitch extender for towing a trailer. tow vehicle is a 2002 Monaco Windsor motor home. Towed vehicle is a 24foot enclosed trailer... I need to extend about 6. Looking for something with around 750-1,000lbs Tongue weight capacity, any ideas?
asked by: Mike W
There are a few things you need to be aware of. First, the use of a hitch extender will reduce the tongue weight capacity of the trailer hitch by 50 percent. So for example if the hitch on your Monaco is rated for 1,000 pounds tongue weight then by using an extension it will be reduced to 500 pounds.

Second, the adapters that are rated high enough (750 to 1,000 pounds tongue weight) either are only designed for use when flat towing a vehicle with all wheels on the ground or are specifically designed for Tork Lift hitches with dual receivers.

Instead of an extension one option is to use a longer ball mount. The longest ball mount we have is # 80232 which is 15-3/4 inches from the center of the pin hole to the center of the ball hole. But it is rated for 600 pounds tongue weight.

We do have several Convert-A-Ball Roll-A-Hitch ball mounts that are rated for 1,000 pounds tongue weight. When in the towing position they are 15 inches long. They cannot be used for towing when in the extended position. There are a few options:

# CAB-LD0 (no rise or drop)
# CAB-LD2 (2 inch drop)
# CAB-LD4 (4 inch drop)
# CAB-LD6 (6 inch drop)

I have linked a video review on the Roll-A-Hitch ball mounts for you.
expert reply by:
Michael H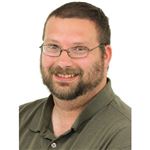 Ask The Experts a Question >>