Why are Both of My Blinkers Blinking on My Trailer When Either Blinker is On
Question:
both blinkers blink with running lights on started all of a sudden
asked by: David C
Expert Reply:
It sounds like there is a short between the yellow (left turn) and green (right turn) wires on the trailer light circuit that is causing both blinkers to blink when either blinker is being used.

I would check the wiring and look for any exposed wire or obvious shorts on the trailer wiring that may be causing this problem. If you still can not find the problem I would use Circuit Tester, part # 3808, and first test the 4-way that is on your vehicle for intermittent voltage on the left turn signal circuit, and then test the right turn signal to see if there is intermittent voltage on this circuit when the left blinker is on. This will determine if the problem is on the vehicle side of the wiring or the trailer side of the wiring.

You will want to repeat this process farther down the trailer until you find where mis-wire is, and then address the mis-wire.

I attached an FAQ on trailer wiring that you might find informative also.
expert reply by:
Jameson C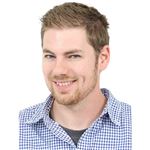 Ask The Experts a Question >>
Video/Article/FAQ this Question was Asked From
Article or Video