Troubleshooting Cruise Control Not Working After Installation of the Voyager Brake Controller
Question:
2010 Rav4 Limited-6 cylinder When I hook the unit up I loose the cruise control. How do I hook it up so that I stilll have cruise control. It is hooked up like the wiring diagram shows me.
asked by: Colin W
Expert Reply:
It sounds as if you have the red wire from the Voyager Brake Activator, item # 39510, attached to the cruise control wire that is connected to the brake pedal switch. This wire will need to be moved to a different brake pedal switch wire. My contact at Tekonsha shows that on the 2010 Toyota RAV4 the correct wire to connect to is a light blue wire. You will need to use a multi-meter, item # BTMT15 if needed, to verify that you have the correct wire.

The red wire on the brake controller is the only wire that is tied into the braking system so this is the only wire that could affect the cruise control.

The complete installation kit for the 2010 RAV4 would include the Voyager brake controller and the # ETBC7 brake controller installation kit, along with a working 4-Way connector, item # 118412, if needed.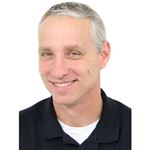 Ask The Experts a Question >>