Choosing Size of Yakima Skybox Rooftop Cargo Box for 2014 Nissan Rogue
Question:
I have a nissan rogue bare roof model and recently installed a set of crossbars from rhino racks The front bar is about 6 inches fron the center of the two doors And the rear bar is about 27 fron the front bar Im concerned about the yakima skybox 21 will be hanging over the front to much since i dont think i can modify the bar placement Should I go with a smaller model? Maybe the 16 instead? Thanks
asked by: Jose
It is permissible for a rooftop cargo box to extend forward somewhat over the vehicle windshield, but with that said, one other thing to keep in mind as you consider the size of the cargo box you need is its weight. There is no sense buying a cargo box so large and heavy that the box itself consumes a large part of the vehicle's roof weight capacity.

The Yakima Skybox 21 # Y07337 itself weighs 62-lbs and this is likely to be up to half of your Rogue's roof weight limit. In truth, you may actually be able to load more cargo weight in a smaller box that weighs less, which leaves more of the roof's capacity available. The better option sometimes depends on the specific cargo items, their length in particular.

The Skybox 21 # Y07337 and the smaller Skybox 16 # Y07335 both fit round, square, aero, elliptical, and most factory roof rack crossbars spaced apart at least 24-inches (bar center to bar center). The Skybox 21 fits bar spreads up to 42-inches and the Skybox 16 fits bar spreads up to 36-inches. But the smaller 16 weighs only 47-lbs so in some cases it will be the better choice. The best way to go is to choose the smallest box that works for your items, since this typically means you will end up with the highest net cargo weight capacity.

I always recommend one inexpensive accessory item for users of rooftop cargo carriers. The Camco folding step # CAM43672. For just a few bucks you have a fully-assembled folding aluminum step that extends your reach by almost a foot for easier loading and unloading. This also makes a great garage accessory when you're not out and about.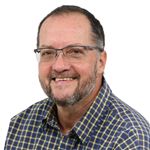 Ask The Experts a Question >>