How to Charge, Maintain and Wire a Winch Battery, Wiring Front of Truck to Trailer
Question:
I have a 97 Chev 2500Truck,Also have the 4500 series winch on trailer,I want to wire from the front of truck,so I can charge the Battery on trailer ,the trailer is a hyd tilt,and have to charge the batt if it sets for awile,can I use the SW1520 unit for this?Will the wire be long enough?Thanks
asked by: Steve A
Expert Reply:
Running a charge line from a vehicle charging system for charging a trailer mounted battery can be accomplished but the vehicle charging system does not have enough power to charge a battery that distance away from a discharged state. The charge line is only capable of maintaining a sufficiently charged battery while the vehicle is running.

In your case you have two options. The easiest is to use a battery charger like the CTEK MULTI US 3300 12-Volt Universal Battery Charger w/ Pulse Maintenance, item # CTEK56158, to charge the trailer mounted battery fully before towing and using the charge wire from the 7-Way connector at the rear of your vehicle to help maintain the full charge while towing.

The next option would be to move the trailer mounted battery under the hood of the truck and run the winch wiring with the Trailer and Vehicle Electric Winch Wiring Kit, for up to 16.5K Winches, item # SW2008, to carry sufficient power to run the winch to the trailer. The wire in the, item # SW1520, winch wiring kit is 6 AWG and would not carry sufficient power for a winch with 4500 pounds capacity. The SW2008 has 2 AWG wire to carry sufficient power to the winch.

You would then need to install item # CTEKD250S, under the hood to boost the charge to the auxiliary battery and keep it charged. Installation of the # CTEKD250S is fairly simple. You will attach a wire from the alternator output to the power in post on the # CTEKD250S. Next attach a ground wire from the negative terminal on the charger to the vehicle chassis. Finally attach a wire from the battery out terminal on the charger to the auxiliary battery and a negative cable from the charger to the negative terminal of the auxiliary battery. This setup will charge the auxiliary battery fully and keep it charged when the vehicle engine is running.

I have provided a wiring diagram for wiring the auxiliary battery and the # CTEKD250S in the photo to the right.
Click to Enlarge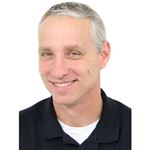 Ask The Experts a Question >>
Product Page this Question was Asked From
Winch Trailer Wiring Kit, for up to 4K Winches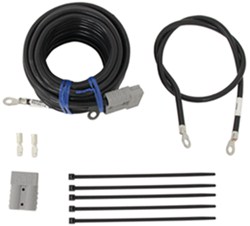 (

3

reviews)
Code: SW1520
Retail:$115.80
Our Price: $80.54
Accessories and Parts
Electric Winch
Mounting and Installation
Wiring
6 Gauge Wire
Installation Kit
25 Foot Long
Superwinch
more information >
Featured Help Information
Instructions