B&W Gooseneck Trailer Hitch for a 2017 Ford F-250 without Factory Prep Package
Question:
2017 F250 SuperDuty 4x4 with Factory Frame Rail Kit It appears my truck has the factory goose neck/fifthwheel frame rail kit on each side of my frame at the installation location, facing to the inside. 2 factory welded-in pieces of heavy angle with thru-holes for bolts on top and sides BWGNRK1117 is advertised as the kit for the F250/350/450 SuperDuty 4x4,,, but at the bottom of the web page, it shows all trucks WITHOUT FACTORY FRAME RAIL KITS .
asked by: John M
If your 2017 Ford F-250 came with the factory 5th wheel and gooseneck prep package then there would be a total of 5 larger holes in the bed. Four of the holes forming a square around one in the center. That one in the center would be the gooseneck ball hole. If those holes are not present then the truck does not have the factory installed prep package. You can also have a Ford dealer punch the truck VIN into their computer system and they can tell you how the truck is equipped.

If it turns out the truck does not have the factory prep package then you can use B&W hitch # BWGNRK1117.

If it turns out that it has the prep package with the gooseneck ball hole all ready to go then you just need the ball, # C60692, which also comes with safety chain loops.
expert reply by:
Michael H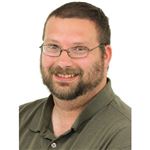 Ask The Experts a Question >>