Recommendation for Eliminating Premature Tire Failures on a 28 foot Holiday Rambler Travel Trailer
Question:
The 225/75R15 radial tires on my 28 Holiday Rambler peel treads every two to three years as compared to the 225/75D15 on my equipment trailer that have a similar weight rating and last for 15+ years. I carry a 7500 pound excavator on the equipment trailer. I am thinking about going to a 16 wheel and an LT tire for better quality rubber.
asked by: Steve M
Expert Reply:
I am curious about the type of tire the 225/75-R15 is on your 28 foot Holiday Rambler. If it is not an ST rated tire that is most likely the reason for the premature failure.

The ST (Special Trailer) tires, like the Karrier ST235/85R16, item # AM32764, have a thicker side wall for handling the vertical load that is required on trailer axles and will last longer than a passenger rated tire like an LT in a trailer towing situation.

You should also make sure the load rating of the tire matches the load rating of the trailer axle. If each axle on the trailer is 6,000 lbs then each tire and wheel combination should be rated for at least 3,000 pounds, in this case a load range E tire would be correct.

The pressure ran in the tires makes a big difference in longevity too. ST tires should be ran with the full pressure rating stated on the side of the tire, for full load capacity and longevity of the tire. If lower pressures are ran the tire will heat faster and hotter and fail prematurely.

Finally, trailer loading, and contribute to premature tire wear. Getting the trailer loaded with most of the weight centered over the axles while maintaining 10 percent or slightly more tongue weight will help the tires last.

Switching from the 225/75-D15 is not a bad idea as long as the bolt pattern of the trailer hub will match the 5 on 6-1/2 inch bolt pattern of the Karrier ST235/85R16, item # AM32764, (see link) and the larger diameter and width of the tire and wheel combination will not cause clearance issues (see link). The 225/75-R15 on your trailer is 28-1/4 inches tall and 9 inches wide and the # AM32764 tire is 31-3/4 inches tall and 9-1/2 inches wide. The extra height of the wheel and tire combination needs to be considered along with the width.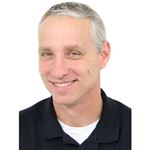 Ask The Experts a Question >>
Product Page this Question was Asked From
Karrier ST235/85R16 Radial Trailer Tire with 16" White Wheel - 6 on 5-1/2 - Load Range E
(

922

reviews)
Code: AM32764
Retail:$224.95
Our Price: $205.71
Tires and Wheels
Tire with Wheel
Radial Tire
Load Range E
235/85-16
16 Inch
Spoke Wheel
6 on 5-1/2 Inch
Steel Wheels
Kenda
more information >
Featured Help Information
Miscellaneous Media