Is there a Replacement Lock for a Thule Mountaineer Roof Mount Cargo Box, 2009 Toyota Highlander
Question:
I have 2 questions I have the thule Mountianer My key have broken into the lock can I buy a replacement lock? question 2 as for the above part 14688 How are they installed onto the thule? I have a Toyota Highlander 2009
asked by: Linda S
Expert Reply:
You can replace the lock cylinder. You would need to use the Replacement Thule Lock Cylinder, # THLOCKN014. You will need to enter the lock cylinder number in the box that reads Key Number. You can also get replacement keys using Thule Replacement Key, # THKEYN014. Again, you would enter the key number in the box. I recommend getting some extras in case you need to replace a lock or key again.

The Easy Snap Hardware which includes housing, # 14688, is designed to work on newer Mountaineer cargo boxes with a metal strip in the bottom. if you look at the bottom of the housing, it has two pegs. These pegs snap into holes on the bottom of the cargo box. You would then slide the u-bolt, # 43216, up into the holes, through the housing, and then twist the housing closed before locking into place. A little pad, # 14825, goes between the housing and the cargo box.

We have a complete kit, # TH05820, that comes with all the hardware needed to mount the box. The cross bars on your 2009 Toyota Highlander cannot be wider than 3-1/4 inches in order for the u-bolt to fit around them.

If your Mountaineer box does not have a metal strip in the bottom you will need to use the QM3 Quick On-Off Mounting Hardware Kit, # TH04997, to secure your box. This kit has metal plates for reinforcement of the bottom of the box.
expert reply by:
Michael H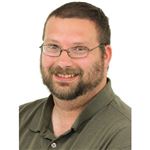 Ask The Experts a Question >>
Products Referenced in This Question