Recommended Tire Chains for 2009 Ford E350 Passenger Van
Question:
Hello, I am looking to buy a snow chain set for 2009 Ford E350, its a 12 passenger van. Can you help me with it? Thanks
asked by: Huu D
According to my research your 2009 Ford E350 van came from the factory with either 225/75-16 or 245/75-16 size tires. We offer tire chains that fit both tire sizes.

It is still always a good idea to check the vehicle owner's manual for any guidance or restrictions regarding use of tire chains. For example, some vehicles can use chains only on specific tire sizes; others may be able to use them only on one axle but not on the other. I reviewed an online edition of the owner's manual for your van and it indicates on page 170 that low-profile S Class chains may be used, but it is still a good idea to check your manual.

I have included a link to S Class tire chains for both of the stock tire sizes noted above. I suggest you start with a review of the linked article on tire chains as this will help you decide which type and price point makes the most sense for your anticipated usage. Tire chains vary a lot in how easy they are to install and the chains that cost more generally are a lot easier to put on the tires, especially if you suddenly find yourself in bad winter weather.

For 225/75-16 tires the Titan # TC2319 chains are a good option in a moderately-priced chain. The same chain for the wider 245/75-16 tires is part # TC2323. Please feel free to tell me your tire size and your driving plans and I can then offer you recommendations tailored to your needs.

The best handling will be had by installing chains on all four tires. Since your manual does not prohibit this I suggest selecting chains in a price that will allow you to use four of them. This will mean not only better traction for forward acceleration but also for steering and braking performance.

Always keep your driving speed to 35 mph or less when tire chains are installed and remove them once you reach clear pavement.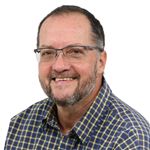 Ask The Experts a Question >>
Product Page this Question was Asked From
Glacier Cable Snow Tire Chains - 1 Pair

(

605

reviews)
Code: PW2029C
Retail:$146.45
Our Price: $64.64
Tire Chains
Cables - Ladder
Steel Rollers Over Steel
No Rim Protection
On Road
Manual
Class S Compatible
Drive On and Connect
Glacier
more information >
Featured Help Information
Miscellaneous Media