Replacement for 7-way Trailer Connector Adapter Included w/ ETBC7 Brake Controller Install Kit
Question:
I purchased a Hopkins in sight brake controller and had it installed with the ETBC7 wiring kit. We broke off the cover and I would like to replace it with the Curt C58000 bracket and the Hopkins HM48480 socket and cover. Would these two parts work right together? I like the Curt part because it would raise up the connector to the same height as the hitch.
asked by: Tom D
The easiest replacement would be to replace the 7-way used in the # ETBC7 kit, which is # 37185.

You could use the Curt # C58000 bracket if need be, but I'd recommend going with the Hopkins # HM47210 7-way instead. The # HM48480 you referenced doesn't include a pigtail, so it wouldn't work for you.

If you click the provided link, you can view a video that explains the wire color codes.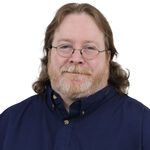 Ask The Experts a Question >>