Availability of 5th Wheel to Gooseneck Adapter That Clamps to Gooseneck Hitch Ball
Question:
Will the Gooseneck adapter 16310 fit on a regular gooseneck ball? Also, will a 15k Reese hitch work with this? Can you send instructions for this please? THankS
asked by: Dan M
Expert Reply:
The Curt X5 Fifth Wheel Adapter you mentioned, part # 16310 isn't designed to attach directly to a gooseneck ball. The square shank of the adapter is meant to fit into the square hole where the ball would install into a B&W Turnover Ball Gooseneck Hitch. I've linked the instructions for you.

If you currently have a B&W Turnover Ball Gooseneck Hitch, the # 16310 adapter would work great for you. You'd release and remove the gooseneck ball and insert the shank of the adapter in its place, then you'd secure the adapter in place using the locking handle. The adapter provides industry standard rails that would indeed be compatible with a Reese 15K fifth wheel hitch, as well as fifth wheel hitches by Husky, Valley, Curt and a few others.

If your Gooseneck Hitch is a Curt Double-Lock or Flip and Store gooseneck hitch, you'd use # C16210. If you have a Curt EZr Double Lock Gooseneck hitch, use # C16220.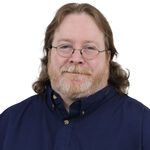 Ask The Experts a Question >>