Solution for Safety Chains that Won't Fit Ram Hitch Prep Safety Chain Loops
Question:
Hello my safety chain wont fit correctly onto the safety chain pucks. I have a 2014 Dodge Ram 3500 with factory prep. Do you have customers with this problem if so what did they do to correct it. I have 3/8 chain and hook with the safty latch. The latch wont close.
asked by: Ryan C
The safety chain loops that come with the # RP30140 that you referenced are shaped in such a way that they won't allow any and all safety chains to attach to them.

We have found that the safety chains part # FCHA0070324 will fit the loops though so your best option at this point will be to replace the chains on your trailer.

These chains have a ridiculously high capacity of 45,200 lbs so they would work very well for you.
expert reply by:
Jameson C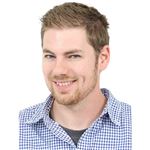 Ask The Experts a Question >>